In this economic contingency, there is no such area that is not affected by the financial shakeout. How can Search Engine Marketing be left out? The effects are ofcourse, negative. According to The Wall Street Journal SEM weakened 8 percent in Q4 2008.
'Advertisers who spend less than $50,000 on search ads cut their spending by 23% year-over-year, while advertisers that spend more than $200,000 on search per month cut spending by 9% during that time. Purchases by advertisers who spend between $50,000 and $200,000 were relatively flat.'
PubMatic's display AdPrice Index saw prices worsened by almost 50% from Q4 2007: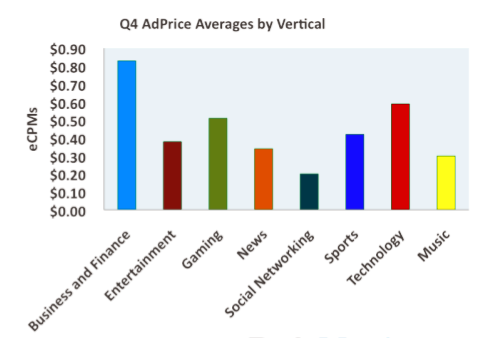 As far as online advertising is concerned, the circumstances are even worse:
'Finance and automotive advertising continued to deteriorate. Search-ad spending among financial advertisers fell 20% compared to the fourth quarter of 2007. Search spending from automotive advertisers declined 15% during that period.'
We all will soon come to know as to how accurate these predictions are as Google will soon announce its Q4 earnings on January 22 and Yahoo! on January 27!