The SEOBOOK piece focusing upon the hurdles, webmasters face while devising various strategies to optimize websites that are country / region-specific, points out to several interesting facts of this exercise. Geographic specifications are accorder high priority by search engines too.
For instance, the Google search engine services are geo-specific and bring out different ranking results, when compared to the usual google.com results.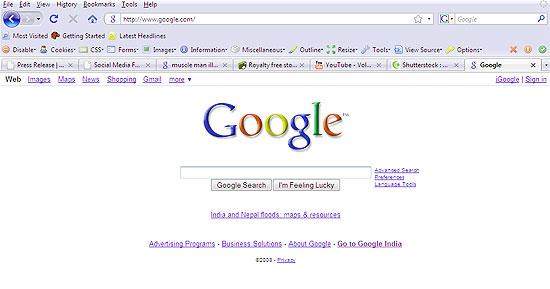 Run a few queries on google.com.au to feel this difference. These geo-specific ranking methodologies are implemented by Google in order to make the search experience more relevant for local web users.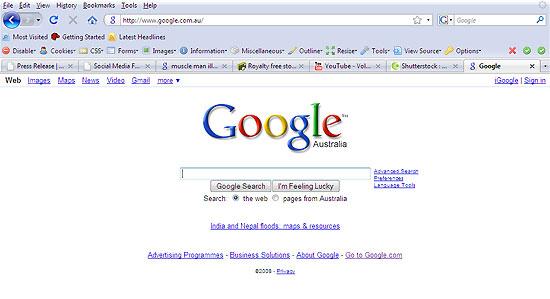 SEOBOOK lays down the following tips for SEO experts and newbies alike, to optimize websites in pursuit of accentuating Google's regional flavors. Read along.
Get a local domain extension: Google places a lot of weight on the domain name, so it is important to get the appropriate country-code domain extension. If you compare results across the different geo-targeted flavors of Google, you'll notice the weight given to the local TLDs. There are exceptions, but the local TLD tends to trump .com when it comes to local result sets. Different countries have different registration criteria for domain resitration. It is fairly easy to register a co.uk or a .co.nz, whilst a .com.au can involve setting up a business entity in Australia.
Specify your country association in Google Webmaster Tools: Google Webmaster Tools offers a facility whereby you can specify a country association for your content. You can do this on a domain, sub-domain and directory level. More detailed instructions can be found on Google's Webmaster Tools Blog.
Include local contact information: Specify a local address, business name, and local contact phone numbers. Whilst not critical in terms of ranking, every little bit helps, and by including local information, the site becomes more credible to a local audience.
Local hosting: Depending on who you ask, you'll get different answers as to whether the geographic location of the web host makes a difference in terms of ranking. I have .com.au, .co.nz, and .co.uk sites, hosted on US servers, and they rank well on the appropriate local versions of Google. Other people feel that location-based hosting is a must. Still others say the location of the name server is most important! It's fair to say that if you have a choice between hosting locally and hosting offshore, then it might pay to host locally. It certainly can't hurt, and there might be additional benefits, such as increased download speed. If you go this route, one thing to check is the servers physical location. Often, web hosts have a local office, but their servers are located in a different country. Use an IP lookup tool to determine the exact location of a server.
Spelling & Language: Ensure you use the appropriate spelling for your chosen region. There is a difference between "optimization" and "optimization". Keep in mind that searchers will use the local vernacular. For example, if you are optimizing a travel site in the US, you might use the term "vacation". However, searchers in Australia, the UK and New Zealand, amongst others, tend to use the term "holiday".
Inbound links: Seek out local links. All links are good, but inbound links from local TLDs are even better. Approach your local chamber of commerce, friends, suppliers, government agencies, business partners, and local industry groups and ask them for links.
Local directories: Get your site listed in local directories. Local directories still feature well in geo-targeted search results as the depth of content, in terms of sheer volume, isn't as great in the local TLD space as that published on .com. Obviously, you stand to gain from the local traffic that the directories send your way, and any local link juice the directory may pass on. Here are The local Yellow Pages i.e. Yellow Pages Australia, some top local directories and Yell (UK). Keep in mind that some of these directories may not pass link juice, however you can weigh this factor against their value in terms of local reach. You could also seek listings in the regional sections of the following global directories: DMOZ, Yahoo, and BestOfTheWeb.
Few other tips include, hosting press releases with a distinct local flavor and handing them out to the local media, creating unique and different content for every new country that you target, and of course using off-line marketing strategies, like, popularizing the company / business locally.
Now, this is what we meant when we said that regional or country-specific SEO efforts and strategies comprise an altogether different ball-game!