Recently, we had reported the availability of real time quality score algorithm… Remember! Now it's time to improve your quality score!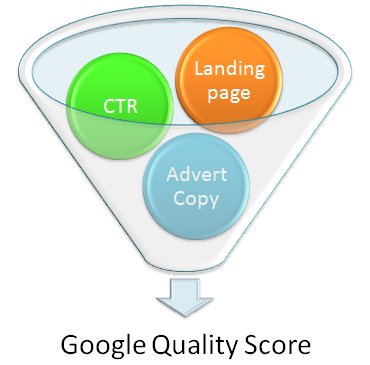 With all the buzz that was going around regarding this entirely new feature, Google Groups has come up with some of the very interesting tips on how to improve your score and to keep it high.
According to AdWordsPro Sarah:
Accounts feeling crowded? Wondering when enough keywords is enough? It might be time for an account clean up. This gives you the chance to look at all of your keywords to see which ones are adding value to the account and which are just sitting around collecting dust.
A great place to start is by looking at click through rate. Keywords that have 0% CTR but have accrued impressions could be hurting your overall account performance. Pausing or deleting these keywords will:
make account management easier
help keep keywords competitive in the auction
improve overall account Quality Score
Using AdWords Editor, it is easy to identify low CTR keywords and pause/delete them in one fell swoop (it doesn't matter if you pause or delete them- the effect is the same). In my experience, accounts with a high percentage of 'Poor' Quality keywords see a noticeable lift in Quality Score for the remaining keywords after a good scrub.
There is a keyword level Quality Score and an account level Quality Score. The account level Quality Score is essentially an aggregate of the keyword Quality Scores- which is exactly why the clean up matters. If keywords aren't working for you, don't let them work against you.
This does bring up the question of the longatil. Is it best to include hundreds of variations or stick to a core list of keywords? My advice is only to bite off what you can handle. It doesn't matter where you put a keyword in an account, its Quality Score will still affect the overall account. So the key is to keep a watchful eye- if keywords start accruing a high number of impressions with low CTR, be ready to pause them.
If you find you are letting poor keywords slip through the cracks, you may need to pare down your account so its easier to manage. In the end, the best accounts are ones that are full of great keywords and if that means having fewer of them, so be it, she further added.