Come, the holiday season and the search engines have changed their looks to share the festive sentiment around.
Ask.com has quite an animated appearance, snowflakes are falling all around the search box.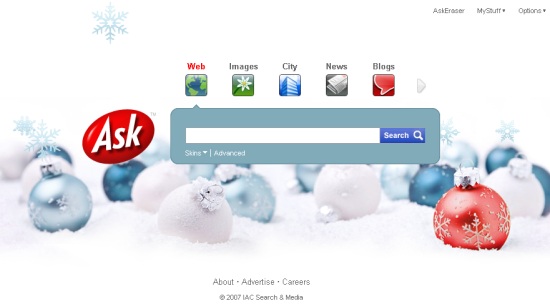 Yahoo! Has a has cheerful snowman to say the greetings.

Google as always has tweaked the logo and has made it all the more festive.