Search Engine Marketing Professional Organization (SEMPO) released its second In-House salary survey result. Despite the economic disorder, the result came out to be positive for the search marketers as an increase in the compensation was reported. Sara Holoubek, the President of SEMPO mentioned that even in recession period the result was good and signifies the brighter side of employment in the sales and marketing of search engine marketing sector.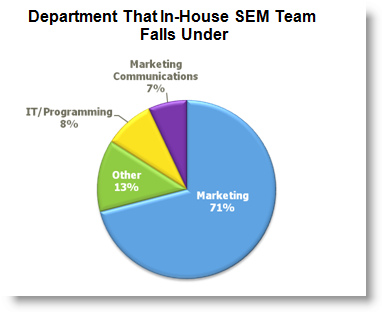 The survey was done by SEMPO for more than 600 in-house SEO professionals. Conducted during the second quarter of this year it helped in reaching up to some major findings. For the year 2009, those having a relevant experience of 1-3 years gets an annual income ranging between $40,000 to $80,000. Whereas in the case of professionals like Senior manager, vice presidents and specialists it is different. Their annual income ranges between $70,000 to $120,000 for the former and between $160,000 to $250,000 for the later. The budgets of an In-house SEM are generally found below $50K or above $250K with some of them lying in between.
The survey also revealed that a major section of professionals worked with an aim to increase and maintain the ROI. Search engine optimization (SEO) and pay-per-click (PPC) advertising campaigns being the most prominent factors that helped in increasing the ROI. An expansion in the organic marketing activities has also been seen. The practitioners took several steps needed for broadening the online marketing activities. Some of the activities included were organic SEO and SEM programs, social media campaigns, email marketing, graphical ad campaigns, paid inclusion programs, vertical search engine targeting, affiliate marketing programs, and shopping engines. The most striking finding of the survey was that the changing impression of search marketing from IT/programming to marketing
Did you enjoy this article?
Get FREE Updates
Get SEO, Social media and digital marketing updates straight to your inbox.