The 6th SEMPO Search Engine Marketing Report is out. The report is an outcome of an online survey of almost 1,500 client-side marketers (advertisers) and agency respondents, from across 68 countries.
Here are a few important points from the report:
As per the report, the North American search engine marketing industry has grown by 8% (from $13.5B in 2008 to $14.6B in 2009) and is projected to reach a value of $16.6B in 2010, an anticipated 14% growth.
Companies continue to channel money into search engine marketing, moving away from direct mail (36%), conferences and exhibitions (24%), web display advertising (23%), and mostly from print advertising (49%).
Google continues to be the dominant search engine for paid advertising, with 97% of companies paying to advertise on Google AdWords, 50% use Yahoo! Search (on decline since 2008) and 44% use Bing.
In fact, 71% of companies advertise on Google search network, while 56% use the Google content network (keyword targeted).
Talking specifically of the organic SEO industry, here are a few positive signs:
Companies expect to spend 43% more on SEO in 2010 (44% specifically for North America)
More than half of companies (52%) expect to spend more on SEO in 2010
The number of companies who engage in search engine optimization (90%) has remained steady since 2007
Given that economy as a whole has improved over the last year, it is no surprise that PPC is poised to grow at healthy rate too. Here are a few indicators:
Companies expect to spend 37% more on paid search in 2010 (38% for North America)
50% of the companies surveyed expect to spend more on paid search in 2010
On a side note, proportion of companies (53%) not using a third party bid management technology, relying on search engine tools and Excel, for paid search marketing has decreased from earlier 57%
Social media, which is a new addition to the survey this time promises to be an interesting segment to watch. Data from the report suggests that growth will be slow and nothing spectacular is expected soon.
73% of the companies had a budget of less than $25,000 for social media marketing in 2009. 23% had no budget for this at all.
Measurement of ROI is a major concern for 63% of the companies when it comes to social media. The related figures for SEO are 42% and 43% for PPC.
On a brighter note, three quarters of companies are using Facebook (74%) and Twitter (73%) to promote their brands or companies.
The number of companies investing in organic SEO has remained steady. In fact, the projection for total business has gone up quite positively. But even then, more than half of the companies (51%) are spending less than $25000 a year on SEO. The corresponding figure for PPC much lower at 31% only.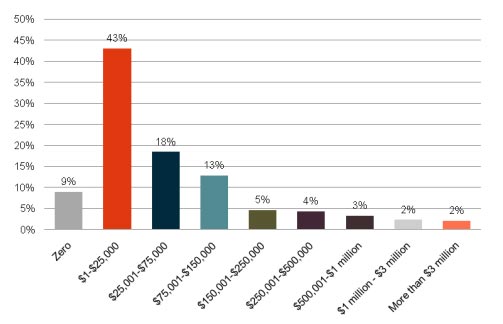 When it comes to proportion of SEO budget spent with agencies, 43% of companies do not spend any of their natural search budgets with agencies.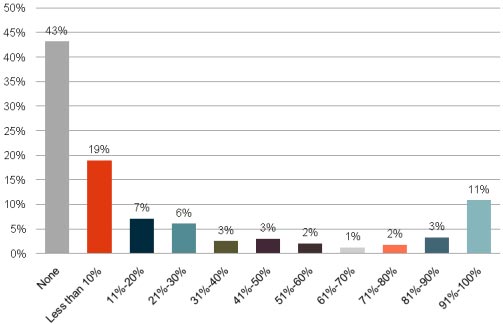 It seems that the allocated budget for SEO by companies might go up in 2010. 52% of the companies expect to spend more on SEO in 2010 than in 2009. Only 9% companies will shrink their SEO budgets.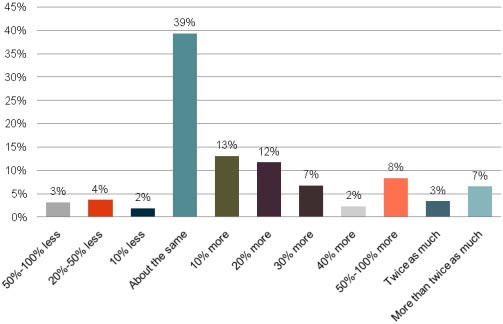 Summing it up, we can look forward to a happy, prosperous 2010. There quite a few details I would like to have talked about but I am running out of paper here
Let me know your thoughts and if there is something you would like me to dive in the report for.