United States markets have the maximum job opportunities in the SEO related sectors. The hot hiring spots and the salaries offered were put together in an infographic titled- SEO Salary Guide: For Top 20 U.S. Markets.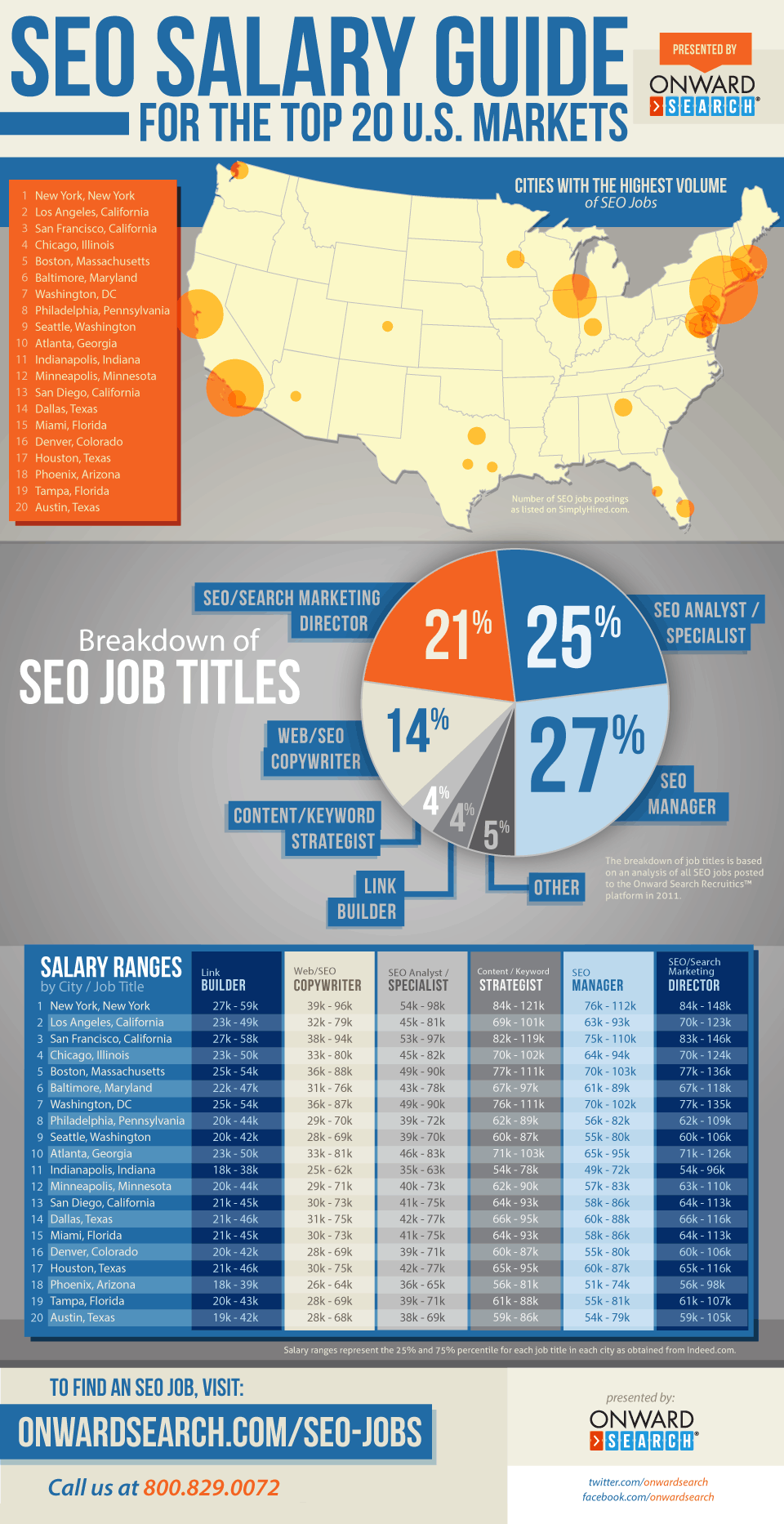 Onward Search has created this highly informative pictorial, and you can download the guide for a detailed study.
Did you enjoy this article?
Get FREE Updates
Get SEO, Social media and digital marketing updates straight to your inbox.