Clan of Bruce Clay has come up with two brand-new SEO tools that are available for free on their Web site. These new tools are the Search Engine Optimization/KSP tool, and the SEMToolBar(TM).
The KSP tool is designed in such a way as to help the users know more about a particular keyword or phrase and its importance in the search engine optimization. Here is the screen shot of how it works: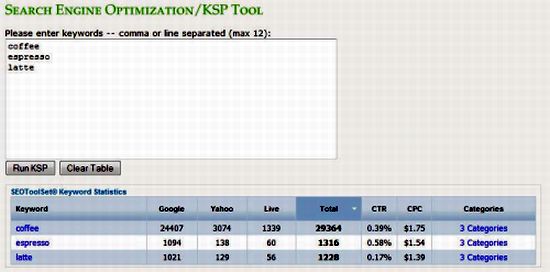 On the other hand, the SEMToolBar is only available for Internet Explorer. You need to make use of the toolbar that is located in the search box to navigate for the keyword or phrase you want to optimize. Let the result page load. When it is done, you will be able to notice diverse specifications like page rank and inbound links.

Both KSP tool and SEMToolBar compile selected data from various search engines like Google, Microsoft and Yahoo! and put only the most relevant as well as useful and appropriate SEO information within easy reach.