A recent post at SEJ by Ann Smarty talks about a new tool, which provides a basic idea on how your webpage might look within SERPs listing.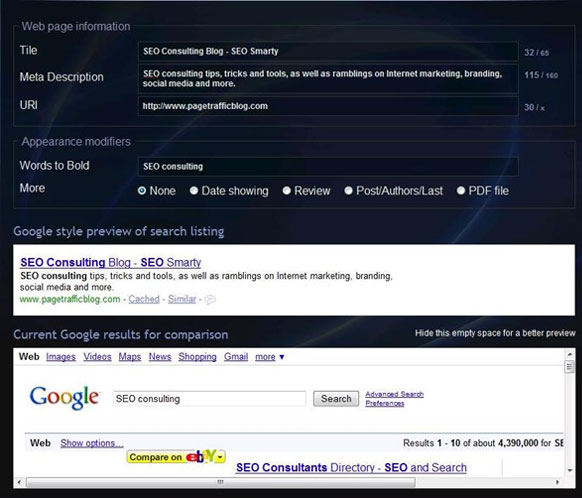 Following are some of the things that you can do with this tool:
Enter your page title, meta description, URL and the term you expect it to be ranked for.
Try other options like show date, choose "forum" format: posts/author/last, preview as pdf page.
Compare with current Google results for your "bold" search query
Here are some of its additional features:
You can share your listing preview with others.
You can also compare your listing with current listings in one window.