It seems like quite a commitment that some Googlers work at least part of the day even on Christmas. Christmas 2006 and Googlers Vanessa Fox and Adam Lasnik were working on Christmas day. Vanessa Fox disclosed this in a blog post too.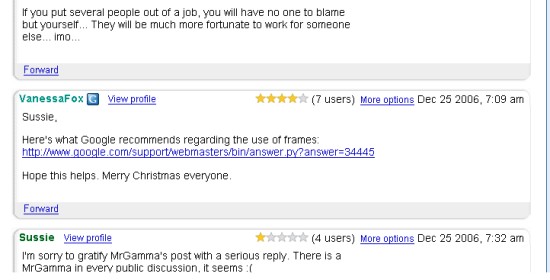 So, what about this year, were some Googlers working? Oh yes, this year it was the turn of John Mueller from Google Webmaster Central AdSensePro Jordan, who spent time answering questions about webmaster. He continued his posts through Christmas eve and the day from Switzerland.
Well, just to share with you some of us at PageTraffic were also supporting our clients when Santa came to our workplace on Christmas: see Happy Holidays From PageTraffic!