Most people are keeping a close tab on the news as the Super Tuesday primary results are floating in. While many are glued to the idiot box busy surfing channels as the counting progresses, you can if you want to track the progress of the process on the Internet through Yahoo News & Google Maps.
The Yahoo! news Election 08 Political Dashboard is quite informative and easy to browse to review the progress. You get to see a map of the US, once you would click on the the state a window pops up with the latest results from the primary elections. Further, you can see that both the Democratic & Republican stats have been broken down for each of the states with the demographics, historical results and delegate totals too. Moreover you can make use of Delicious bookmark, Yahoo Buzz as well as Yahoo News objects which are present right there on the dashboard. The dashboard appears to be quite interactive and informative.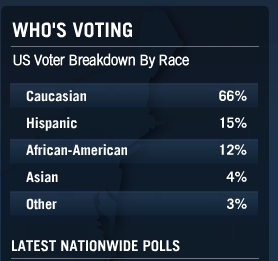 Google's interface
showcases the maps with the latest Democratic and Republican results on the left panel coupled with the election related news stories. Moreover they've joined forces with Twitter and Twittervision to bring in instant updates on Super Tuesday. You can watch Twitter texts from across the country coming in and you might want to send some of your own updates! Quite interactive.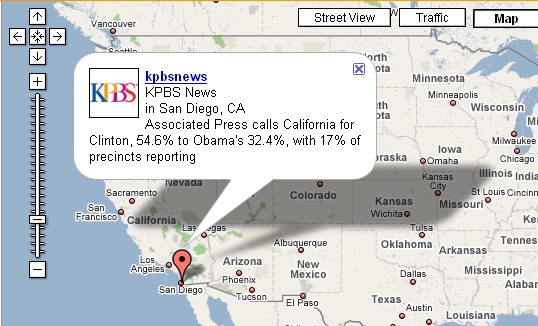 If you want access to more action as it happens then you can get it through YouTube and Google Maps mashup: You Choose '08 Super Tuesday. Not only can you access the action but also share your own with others, when you publish YouTube user videos.
So now you got so many options to choose from, wish you a nice time tracking the results!