Here's some interesting piece of information for many folks across the world. The Co-founders of Google Sergey Brin and Larry Page, and the CEO Eric Schmidt, just before they founded the company in the year 2004, and before its initial public offering, had pledged to work together for twenty years, reports the Fortune magazine.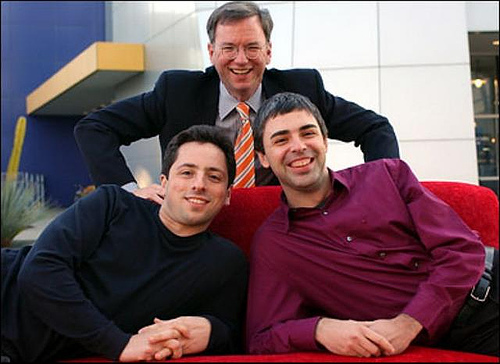 Picture by Michael Whelan
The pact goes, "We agreed the month before we went public that we should work together for 20 years," said Schmidt, who added that he will be 69 years old by that time. Page would be 51 and Brin 50.
Whether this deal was done on paper or not is not known, no one can say if they would really stand by their own pledge, we would have to wait till 2024 to see what happens!