Google has announced the launch of a new Analytics feature Intelligence that will be of great use for Webmasters.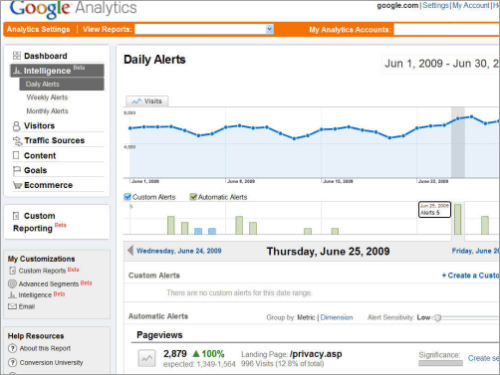 Along with providing a screenshot of the feature, Google said, "We're launching the initial phase of an algorithmic driven Intelligence engine to Google Analytics. Analytics Intelligence will provide automatic alerts of significant changes in the data patterns of your site metrics and dimensions over daily, weekly and monthly periods. For instance, Intelligence could call out a 300% surge in visits from YouTube referrals last Tuesday or let you know bounce rates of visitors from Virginia dropped by 70% two weeks ago."
In addition to this, you can also instruct Analytics Intelligence to send alert email about certain traffic changes to you. You can know more about the updates to Analytics at the Google's blog post.