Wal-Mart is not only going after the websites, but also the search engines that have indexed or linked posted the Black Friday specials. Earlier, well known companies like Target and Best Buy had threatened to go after the search engines and various websites after the ads went up
The legal team of Wal-Mart is targeting those web sites that have posted the content. The issue has been related to the case of violation of copyrighted content, and the company is planning to go a step further.
The company has issued a takedown notice to SearchAllDeals.com!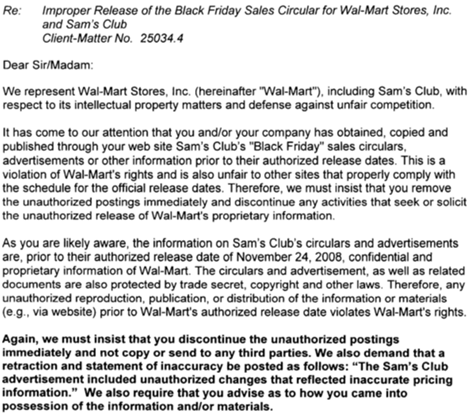 Certain speculations have been made on this issue. Market experts are saying that this Wal-Mart Black Friday ads would lead to more sales at Wal-Mart.