It has been a while now since the last update of webmasters tools link reports was done by Google! That is why there was no recent blog that was posted on this issue for quiet a while now. Till now, the search engine has not confirmed anything via its Google Webmaster Help thread.
Nothing has been said about any kind of news that link reports are now being updated with the latest linkage data. But a lot of speculations are still coming in from here and there!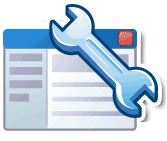 Did you enjoy this article?
Get FREE Updates
Get SEO, Social media and digital marketing updates straight to your inbox.