The latest Google Official Blog post talks about website testing and its benefits to intelligent site designing. It is a hands-on process of checking whether a website meets the basic design specifications and usability or not. In contrast to the old days, when most website changes were made on gut feeling , now, you can run a test on your website and let your visitors decide the best version for your webpage.
You can test your website changes by using a free tool like Website Optimizer, which automatically displays different visitors different versions of your site. The tool will also help you in keeping track of the version your visitors liked the most. To make things more simple, a test was conducted on the Picasa homepage.
In the first version (Version A), the word "free" was used along with a image of the product and gave it an action-oriented headline. Here is the screenshot: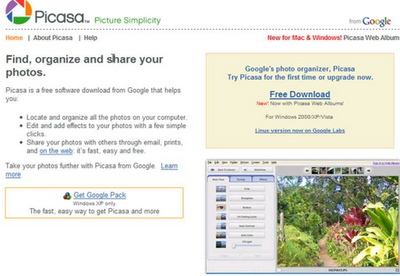 In the next version (Version B), the previous image was deleted plus a button was replaced with a link. Even the title of the webpage was modified. Here is the screenshot: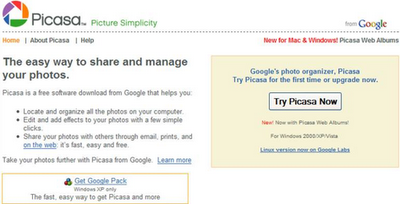 The final result revealed that the changes made to the Version B, increased downloads by 30%. The reader also came out with the following four design tips:
8 second test. It is important that a visitor understands the primary purpose of your site within a few seconds. Most visitors have a limited attention span so, you need to keep them from hitting the dreaded back button.
User's benefit. Make sure the benefits mentioned in your website is clear and tangible.
Relevant images. Instead of using general images try inserting relevant product images. Icons with block of text and buttons works better than links.
Clear and Simple Instruction. The instructions mentioned in your website should be simple and clear so that your visitor can take the next step easily. For example, words like "buy now" are better than "add to cart."
Try these tips for web design and bring out the best of your site!