There are millions the world over who use the services of the two giants (viz. yahoo.com, MSN Games, Yahoo! Mobile, etc.). Once the deal is done many of your favorite portals and services could come under the umbrella of Microsoft. Read on to find your favorite services in the comparison chart of services.
The comparison has been made by Sumeeth Evans.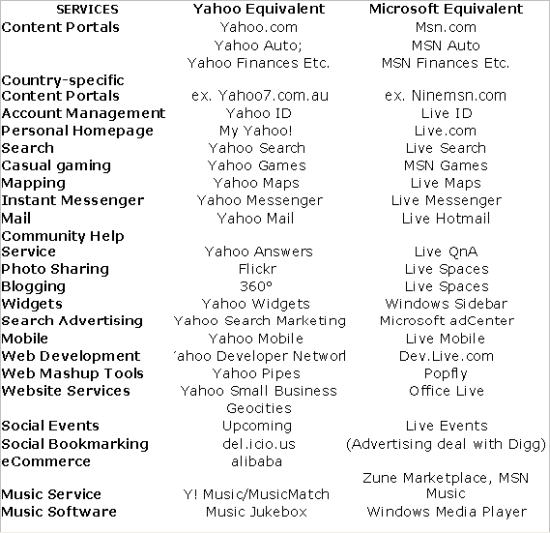 Did you enjoy this article?
Get FREE Updates
Get SEO, Social media and digital marketing updates straight to your inbox.