It is Google Search that unravels the mysterious reappearance of the canoeist John Darwin. This was reported by the Guardian Unlimited. John Darwin was declared dead in 2003, after he failed to return from canoeing trip in March 2002. For quite time police and journalists were trying to find this person. It was found by anonymous woman after she searched the words "John, Anne and Panama" into Google. For her, it was shocking to find the couple's picture on Google.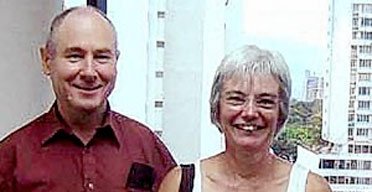 She forwarded the picture to both Cleveland police and the Mirror. Mrs Darwin, who moved to Panama around six weeks ago was arrested on suspicion of fraud. The validity of the picture is being investigated.
No wonder, Google Search emerged as the "Hero".