Off late there's been a speculation that Google's going to buy Yell, whether or not this is true only time would tell. Yell is an international directories business which operates in the classified advertising market in the UK, USA, Spain and Latin America.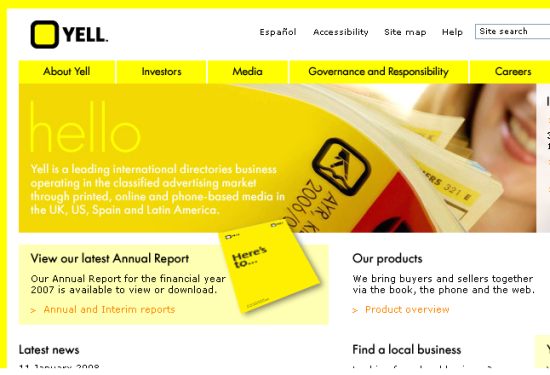 Picture Credits: Yell
Since the speculation got hotter, Yell's stocks experienced an appreciation. The hike was to the tune of 4.4% which is the largest appreciation since early December last year. What could it possibly be that makes Yell a good candidate to be purchased by Google, "Yell has lost almost half its value in the last 11 months and certainly looks more attractive now as a takeover candidate," is what a UK based trader says.
Although there have been no official pronouncements from yell, but rumors suggest a 500 pence-per-share bid.
Via: Bloomberg