Yahoo! has unveiled an open-source tool that would benefit both the users and publishers alike as they would be able to increase the search results in context to a particular website. This open source tool known as SearchMonkey will give the publishers the possibility of enhancing their search results on Yahoo! through the inclusion of links, images and name-value pairs in the search results. Publishers will be able to generate SearchMonkey applications in an effort to enhance search results. Users would now be able to customize their searches with applications built by their preferred websites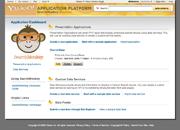 This service from Yahoo is quite similar to Google's quite unsuccessful 'Coop Subscribed Links'. We had informed our readers about this Google service on May 11th 2006. Unlike in Google Subscribed Links, Yahoo will not be providing the publisher with an opportunity to select keywords. Instead, Yahoo! will change the publisher's website into an enhanced list, as soon as it discovers that the end user might be able to benefit from the website. Also, some of the SearchMonkey features might come pre-activated for all users, whereas in Google users had to manually select these features to use them.
The unveiling of this project has been shrouded in mystery. The announcement only refers to one primary benefit of SearchMonkey. Other than that, all other information including its release date has been withheld. Seems like a very hasty announcement from Yahoo!.
Yahoo! Is also in the process of rolling out a limited preview of the SearchMonkey Developer Tool. This developer tool will enable the publishers to present their targeted audience with more vibrant and useful search results. API (Application Programming Interface) can be used to construct such services. Also, Yahoo! has kept the option of using structured data from the Yahoo! Search Index open for the publishers to generate better search results.
Yahoo! has released a 'Private Beta' version of SearchMonkey for a handful of Yahoo! Beta testers. These are some of the tasks that can be accomplished via SearchMonkey.
Create an Application:
If you have the knowledge and are proficient in PHP, XSLT, and DataRSS, then it is really fun to explore the SearchMonkey application creation tool. It gives you the option of importing applications from other users as well. If you are interested in creating your own application, then you start off with picking a name, description, category, icon, and type for your application.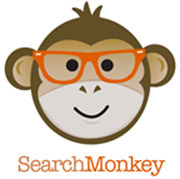 From the options of 'enhanced results' and 'info bar', majority of the users would always choose 'enhanced results' as this option displays results in full view.
Next, you have to mention the URL that you want your application to target. After the submission of the URLs, select the sources of the data that need to be shown in the search results and also give SearchMonkey display instructions for the new data. You would have 16 basic data fields from Yahoo!, like result's title and description, language, file size, and position to name a few which are enabled by default. After this step, instruct 'SearchMonkey' as to how you want your 'custom data' represented.
How to develop 'Custom-data Service':
The Custom Data that we mentioned above has to be especially developed by creating a 'Custom Data Service'. One of the methods of creating a 'Custom Data Service' is page extraction. This step requires an XSLT file, that will help you in extracting required codes for the identification of data on your website.