Kevin Gibbons in his blog informs that Yahoo! has launched Site Explorer for United Kingdom (UK) and Ireland. This feature at present is in Beta phase. Site explorer for UK and Ireland, it seems is extremely UK focused, though some non-UK links are still showing in the search engine result pages. But it primarily contains inbound links from .co.uk and UK hosted .coms
Here is a view of this site explorer.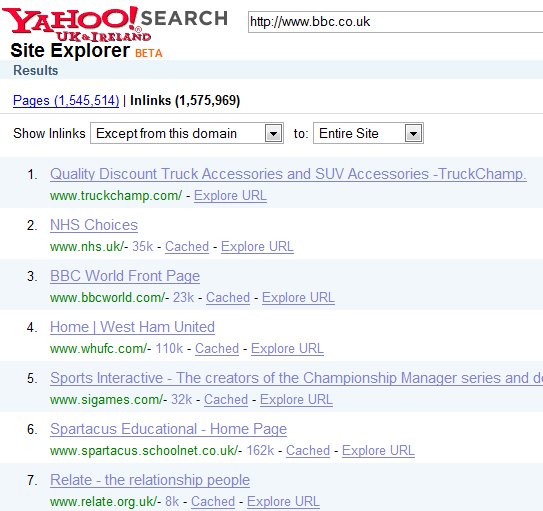 Did you enjoy this article?
Get FREE Updates
Get SEO, Social media and digital marketing updates straight to your inbox.