Over at Search Engine Journal, Ann Smarty has come up with a very interesting post, where she writes about the most frequent and common operator issues that are often found in Yahoo! Link.
Here some of the issues and remedies that are beneficial in such instances:
Issue1:
The search results that are produced by Yahoo! link cannot be sorted or filtered. (e.g. by linking domain)
Solution: In such a situation, you can always use Yahoo! Site Explorer, as it has the capability to export results to a TSV file. This will give you the freedom to apply the sorting and filtering using Microsoft Excel. Yahoo! Permits for domain restrictions that enables you to filter the search results by a TLD and run several searches. e.g, [linkdomain:site.com site:.com] + [linkdomain:site.com site:edu] + [linkdomain:site.com site:org], etc.
You can avail the benefits of Domain Backlinks Checker, that helps you in sorting search results based on the first- and second-level domains. Also try out LinkHounds Yahoo Backlink Information, that helps you in sorting search results based on the IP address.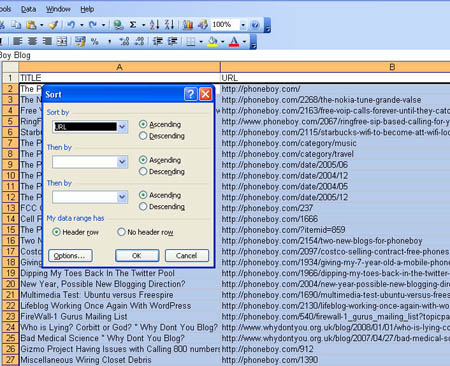 Issue 2:
The Yahoo! Link search results include multiple same-domain results that originate from sitewide backlinks.
Solution: The TSV file that you exported from Yahoo! Site Explorer can then be opened with Yahoo! Site Explorer File Parser that enable you to see the statistics per backlinking domain.

In this method, Yahoo! Allows you to use "-" (="exclude") boolean operator that eliminates the repeating domain results.
Issue 3:
The Yahoo! Link search results include"nofollowed" backlinks.
Solution:The SEO Link Analysis is the perfect tool to overcome this problem, as it will plough through all listings applying nofollow attribute to link back to the specified page or domain. But it is applicable only for Yahoo SiteExplorer.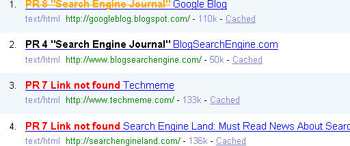 Another tool to counter this issue is Link Diagnosis, as it shows "nofollow" link status and allows you to apply sorting according to link type, i.e. missing / good / nofollow.
Did you enjoy this article?
Get FREE Updates
Get SEO, Social media and digital marketing updates straight to your inbox.