Yahoo! Inc is on a losing streak as far as its top brass is concerned. The continuous loop of resignations by the top Yahoo! executives continues with three more on their way out, of the now crumbling empire. The flurry of resignations that have been coming in from Yahoo! senior executives, just doesn't seem to halt. Last week, I had informed our readers about the departure of Jeff Weiner (Executive VP, Network Division),Usama Fayyad (Chief Data Officer) and Jeremy Zawodny from Yahoo! Inc.
Now according to a post in TechCrunch, three more top level Yahoo! executives are leaving the company for better opportunities. Qi Lu (Executive Vice President), Brad Garlinghouse (Senior Vice President) and Vish Makhijani (Senior Vice President) are expected to leave Yahoo! very soon.
Vish Makhijani: Vish Makhijani is the Senior Vice President and General Manager of Search. According to sources close to Yahoo!, he is leaving Yahoo! Inc. to become the CEO of Yandex, which is a Russian Search Engine and goes by the nickname of 'Google of Russia'. Makhijani was inducted into Yahoo! Inc in 2002, when it acquired Inktomi.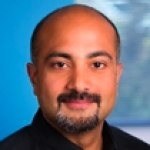 Brad Garlinghouse: Brad Garlinghouse is the Senior Vice President, Communications & Communities at Yahoo! and controls major services like Mail (260 million users), Messenger (100 million users), Groups (110 million users), Flickr (47 million users) and Zimbra. Garlinghouse has been quite outspoken about the ways Yahoo! runs its business and how it can be improved. Before his Yahoo! career, Garlinghouse had served as the CEO of Dialpad Communications. Earlier in his career, Brad led VC investments in communications and Internet businesses at Ventures.
As of now, there is no information as to where he would be headed after resigning from Yahoo! But, speculations are that a number of private equity firms are trying to get him on board.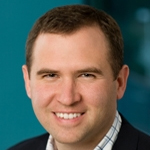 Qi Lu: Qi Lu, the executive vice president for Search and Advertising Technology Group, is slated to leave Yahoo! Shortly. He is the chief architect of Yahoo's Panama search marketing platform.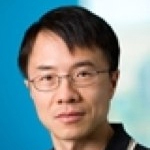 In an other related news, Jeremy Zawodny, a former Yahoo! Veteran, has announced he'll be joining Craigslist next month.
Well, so now it has all come down to, that Yahoo! is running out of executives to fill in the void that has been left by the exiting top guns.