A few months ago, Yahoo! had revamped its Image Search preview. In addition, Yahoo! announced a refinement to its Image Search service – Travel Image Refiner. The new travel image refiner act as a virtual navigator that allows users to explore their popular points of interest by giving more contextual information about destinations.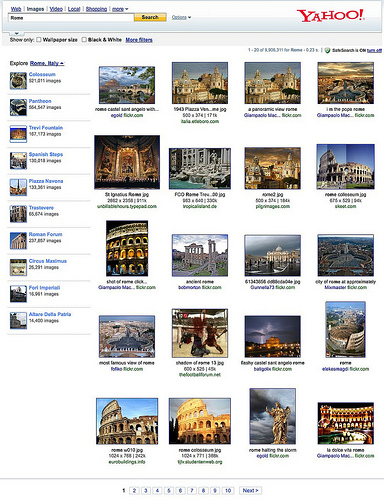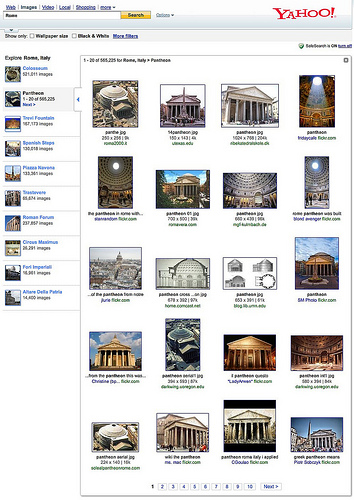 It is actually a simple enhancement to its search filter. For instance, if you're planning to visit Rome. The new travel image refiner will show all popular destinations located in Rome such as the Colosseum, Pantheon and Trevi Fountain. The moment you click on the Pantheon tab, an overlay image gets displayed. It allows you to virtually tour image results without leaving your original search results page.
The travel image refiner also helps you find out more about a place you've heard about. Currently, the Yahoo! Image Search is available for location specific searches and planning to expand this capability to other types of image searches as well.