Yesterday, Yahoo announced that they have revamped their image search preview. The all new image preview is believed to make image searches easier.
Generally, most search engines display an image in a framed page set, when you click from the search results on a specific image. The enhanced image search by Yahoo is considered to be a step forward.
Some of the latest additions of the new image preview page are:
For quick and easy search a search box, with search assistance has been added.
You'll now find more image search results.
Suggestions based on queries from others making similar searches.
Now, when you click on an image in the Yahoo! Image Search, a top bar opens up to reveal a richer and sleeker interface that displays more search results, larger view of the image, and popular related searches.
Here is the screenshot of the Yahoo! Image Search: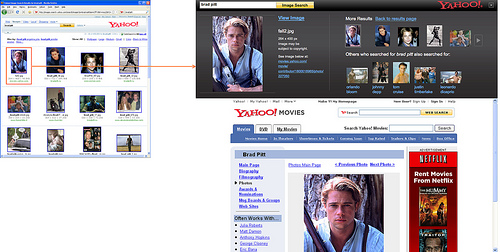 Yahoo Revamps Image Search Preview

,