Yahoo!'s tweaked the sponsored ads by placing images alongside them. This is what the Computers and Internet section of the Yahoo! Directory looks like.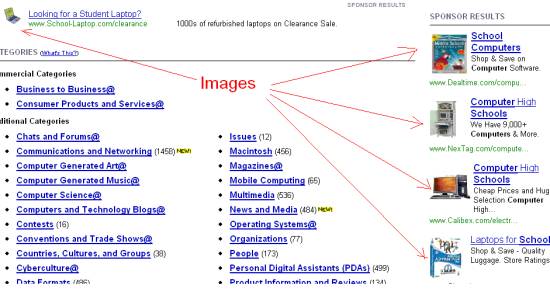 Yahoo Search Marketing seems to be conducting a test run by displaying these images from a company called ImageAdvantage. The images appear on the left side of each of the sponsored listings, a nice move to attract!
What's the reason behind the move? Is it being done to boost Yahoo! Directory's income or do they have a plan to spread the changes slowly to other services on their network as well? Further, how displeasing or distracting the images would be to the people who are more interested in finding what they're looking for rather than some eye-catching sponsored links?