Ask.com has launched a new facility, in case you don't like the backgrounds already available on Ask.com. The new feature lets you upload any image of your choice, a family snap or your company logo perhaps.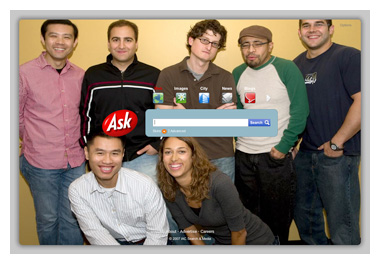 This move comes as an upgrade to Ask3D, launched last year. The feedback from Ask users lead the product management team to develop and extend this facility, "..many skins users requested upgrades-the most-requested one being the ability to allow them to upload their own images. Today, we're happy to announce just that upgrade," said Erik Collier, Director of Product Management,Ask.com
Did you enjoy this article?
Get FREE Updates
Get SEO, Social media and digital marketing updates straight to your inbox.