As the Valentine's Day approaches the lovebirds become lovestruck and the hearts can no longer wait for the momentous occasion, millions would turn to the Internet to hunt for the best of goodies to impress their loved ones. And your Valentine's Day campaigns would either be a hit or a miss depending on their attractiveness. YSM offers some effective tactics to help you meet or exceed your targets.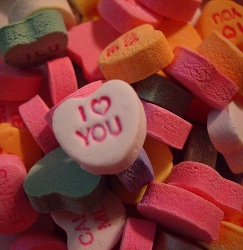 Here Are The 5 Fantastic Tips
Include Same-Day Delivery: When it comes to love, timing counts. If you sell flowers or gift baskets and offer same-day delivery, be sure to mention that in your titles and descriptions.
Make Use Of Promotional Language: If you got it, flaunt it. Be sure and call out any Valentine's Day perks you may offer, such as free shipping, coupon codes or gift wrapping.
Scope Of Offerings: Show users all of "the chocolates in the box." Ads for broad keywords do not perform well when the ad results are too narrowly focused. For example, an advertiser bidding on the general keyword "valentine gift" should avoid specific titles and descriptions, such as "Experience GPS like never before, the gift they will always remember." (Unless, of course, you truly do believe that GPS is the gift that someone is likely to always remember.)
Make It Specific: Get down to the heart of the matter. Ads that contain the keywords people are searching on outperform those that don't. Yahoo! offers a keyword insertion feature that adds the search term used by the searcher in your ads. If you're going to use keyword insertion, make sure you use ALT Text to ensure that your Titles and Descriptions appear just the way you want them to.

Title and Description Quality: Love may be blind, but searchers aren't. Make sure your titles and descriptions are clear, cogent and concise, with no spelling or grammatical errors.
Your campaign is likely to yield better performance if you're mindful of the tips outlined. If you want to spend some more time, try checking out the Valentine's Day Webinar itself.
Moreover, it's quite likely that you have a campaign on AdCenter as well, you can learn about sprucing up your campaigns with AdCenter too, see: AdCenter: 4 Fruitful Tips To Maximize ROI Through Keyword Expansion!.