If you are one of the overly concerned and protective parents, who are almost always worried about your child's online experience, then there is a great news for you!
According to Search Engine Watch, Ask.com has relaunched their dedicated children's web portal, known as AskKids.com. The all new revamped AskKids displays suggested searches and images in the sidebars .
Apart from search suggestive feature, AskKids also features hosts of fun activities on the home page itself such as 'School House', 'Movies', 'Games', 'Videos' and 'Images'.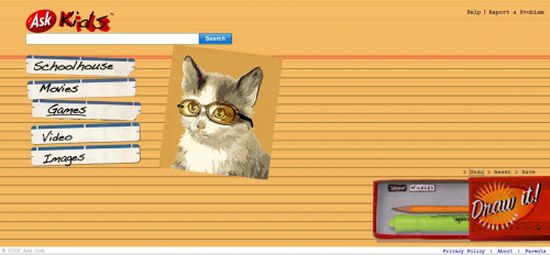 The bottom right hand of the page features a a box with a pen, pencil and highlighter. Children can use this feature to draw directly on the page.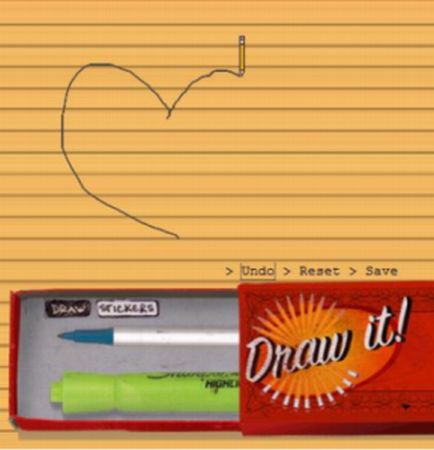 On the home page itself, besides the regular search feature, kids can also use the optional search options of Schoolhouse, Movies, Games, Video, and Images, that are featured on the left side of the page. Clicking on one of the categories brings up even more options along with traditional search results.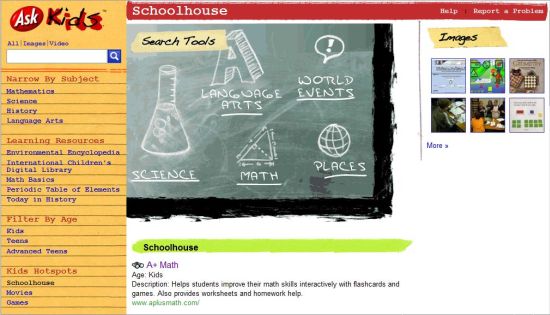 However, as per the post, there are some inadequacies with AskKids. These are:
"The design theme is built around a traditional school setting. Kids are so much more than school. The background design of notebook paper is not a great way to reach kids, who learn much better through visual and interactive approaches and are far more tech-savvy than traditional, old school (pun fully intended) educational methods."
"The search results have ads taking up a good portion of the space. The same criticism can be made of the Ask.com page. Being user-friendly and not ad friendly almost always wins the day and it would be nice if Ask could figure out a more user-friendly way to make the moolah."
But even with the above mentioned inadequacies, the home page design for AskKids is a lot better than the previous version of the same.