As reported by the iCrossing Blog, Google is turning eco-friendly and is opting for green in the Google user interface. With the aim of making the landing page clear and user-friendly, it has changed the yellow background color of the ads within the Google Directory to green. It's really a cool idea as the color tends to draw your attention and you automatically wish to click on the top results that are the premium listings. This makes it advantageous for the premium ads and top organic listings as you focus on them.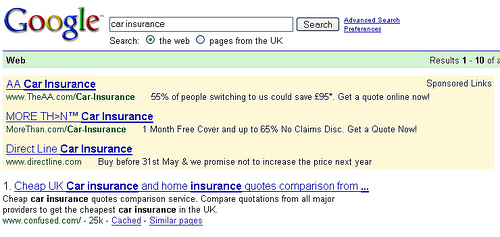 When I searched for car insurance on Google web search, I could not see the green color as iCrossing did. Perhaps it is because the test is being conducted on a limited number of data centers. It may take some time before we get to see the green color in Google SERPS.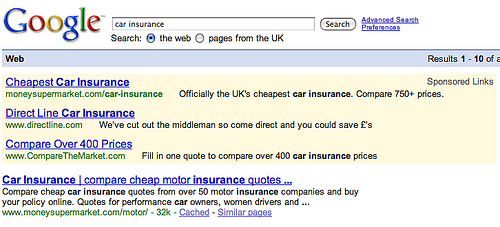 However, according to iCroosing this is what they have witnessed.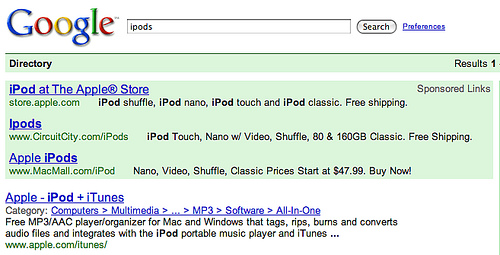 It seems that Google continues to strive towards evolution and will continue to do so. Way to go Google!