Yahoo recently did the redesigning of Yahoo Site Explorer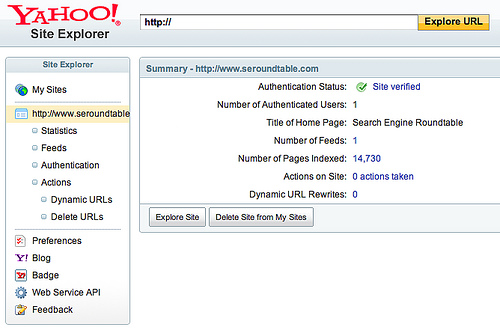 It is geared up with some very interesting features but not limited to:
Site URL.
Number of pages known.
Number of pages crawled.
Number of host on this domain.
Number of inlinks.
Number of inlink domains.
Number of outlinks.
Number of outlink domains.
The move is brilliant! This new look has a subtle, yet an interesting look along with a variety of additional features! What else can you ask for?
Have a look at the discussions that are going on at the Digital Point official Blog