Last month, Microsoft had introduced a unique service within its Live Search called the 'Live Search CashBack'. The service provided users with a great option, that if they perform a search on 'MSN Live Search' and then make a purchase, MSN would be offering them cashbacks. Now, according to the Live Search Blog, all of eBay's "Buy it Now" offers will be eligible for cashback rewards.
The main differences between the e'bay cash back and the previous cash back experience is:
There's an eBay ad with a cashback gleam in the Live Search Results.
Instead of going into the Live Search cashback experience, you now go directly to the advertiser's website, which in this case is eBay.
The cashback gleam follows you throughout your eBay shopping experience. This is good continuity for the consumer and something we want to do more of, but it takes a bit of work on the advertiser side to enable this.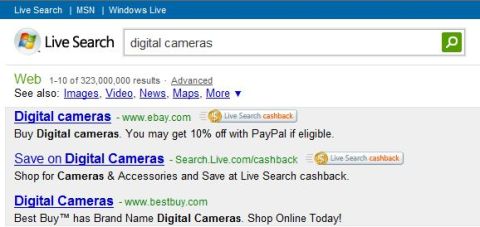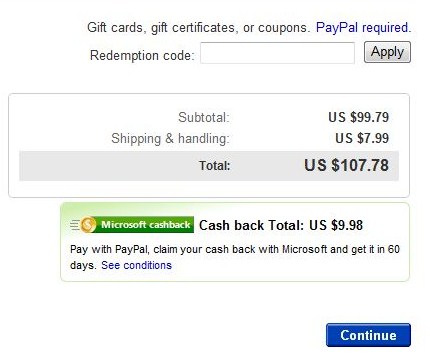 Microsoft is also working on implementing some developmental changes to the 'Live Search CashBack' on the basis of the user feedback, received so far. Some of these possible changes are:
Indirect cashback experience: In this feature, consumers research a product category on Live Search and then click a Live Search cashback ad to head over to cashback for the best deal.
Direct-to-merchant cashback experience: In this feature, Microsoft tends to integrate 'CashBack' directly with advertisers from the search results page. The advertiser's advertisement will be displayed with a 'CashBack' gleam. When a shopper will click on the 'CashBack' gleam, he would be taken straight to the advertiser's website, thus making the advertiser-consumer interaction more streamlined.
These are just a few features that Microsoft has in mind. As of now, the Live Search CashBack is in its infancy and hopefully, with Microsoft's dedicated and sincere efforts, it may well become a very popular service.