It's been a while, since we had an all-in-one web based tool that could provide Webmasters with comprehensive, relevant and important information in regards to their website rankings in major search engines, such as Google etc.
At PageTraffic, we have been testing a new online rank checking tool called SheerSEO since May this year. We had been contacted by Eyal Aldema, the creator of SheerSEO, who had requested us to try this new online tool. Accepting the request we went on with our testing of the this rank reporting tool and now we are delighted to inform our readers that the tool has come up to all our expectations. It has proved to be an outstanding tool that helps you in tracking your rankings and index pages in the most efficient and user friendly manner.
The sole purpose of this tool is to offer the best in the field of tracking rankings in major search engines such as Google and Yahoo!. SheerSEO not only helps in tracking multiple keywords, but is also embedded with an extremely user friendly interface that makes working on it a pleasant experience. It is also absolutely free of cost and all you need to do to is to register at SheerSEO to use this great tool. Once registered with SheerSEO, the tool will analyse your website and then will suggest you with the keywords that are required to be monitored along with the pages that require tracking. Unlike other online tracking tools, that are marred by their ability to track limited keywords, SheerSEO on the other hand can track almost unlimited keywords.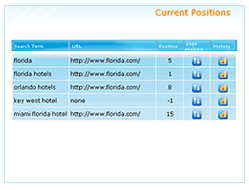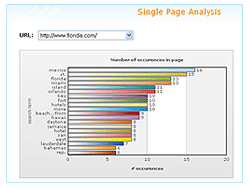 Some of the most prominent features of SheerSEO are:
It features a tracking tool designed specifically for search engine result pages (SERPs) of Google and Yahoo!
This tools has a highly effective PR (PageRank) monitoring system.
It also provides the users with regular e-mail updates about their PageRank and the SERP positions.
Current & historical referrers
keyword density.
Indexed Pages
As we mentioned before, the interface of SheerSEO is very simple to use and at the same time, it allows a Webmaster to track unlimited keywords rankings for his website.
However, besides the loads of functionalities provided by this tool, there is one major factor that this online tracking tool lacks and it is that, it isn't able to track Live.com, which is one of the biggest search engines. We also observed that, to track the rankings of multiple websites, you need to create a separate e-mail ID for each of the sites that you wish to monitor.
We sincerely hope that, SheerSEO will work on these downsides and would be able to provide its users with a fully integrated software. All in all, on the scale of 5, we rate this online tracking tool as 3.5 due to its non-compatibility with Live.com. Still, this is a really excellent tool and it is our recommendation that all Webmasters should definitely try it out.