In one of the recent reports, Google AdSense announced the addition of email preferences to the account page. The new addition will allow users to receive specific messages like event invitations, details about webinars, and personalized account suggestions from Google team.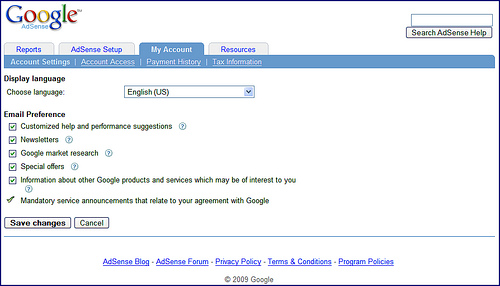 According to AdSense Advisor,
"These new email notification preferences were created in response to feedback from you guys that we haven't been giving you enough opportunities to hear from us. Until now, you've all been limited in the kinds and formats of information you could sign up to receive by email, so we wanted to give you more options and better control over the email offers you get from us.
If you sign up for all the new categories, you'll be eligible for all kinds of great stuff that I probably shouldn't give too many details on yet."
All you need to do is sign up once and select the type of messages you'd like to receive. In just a few days, you'll be prompted with a one-time interstitial page. However, if you want to change your selection just log in to your account and visit the contact preference section. You can view these new additions under the contact preferences page very soon.