Google has taken a leap into providing safer and convenient payment options for its advertisers. According to contentSutra, Google has widened the payment options for the Google AdWords advertisers in India by introducing Netbanking option for its Indian advertisers. To provide this feature to its advertisers, Google has tied up with DirectPay. This feature is especially a welcome relief for small and medium advertisers, who tend not to carry credit cards. So, now the Indian advertisers have the following options to pay for their Google AdWords accounts:
Cheque.
Demand Draft.
Netbanking.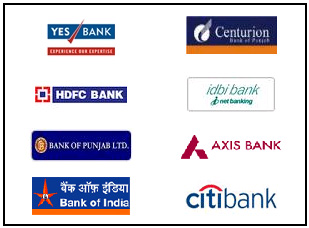 According to Shailesh Rao (Managing Director, Google India), "India is a very strategic market and feedback from Indian advertisers has been an important component in making AdWords more useful for the Indian market. We hope that more Indian advertisers will be able to grow their business through AdWords by recognising that Indian businesses prefer to conduct transactions not only by credit cards but also by cheque and electronic funds transfer. With this fuller set of options in place, more Indian businesses will be able to use AdWords to expand their reach, profitability and exposure online."
Via the netbanking option, advertisers will now be able to pay for their Google AdWords account by simply transferring funds from their bank accounts to their AdWords accounts electronically. As of now there are only eight banks that are in the loop for the Google AdWords netbanking services.