Formerly known as "Project Gatineau," Microsoft's analytics tool is the counterpart of the Google Analytics. Launched in July last year, the tool saw its international release just a couple of weeks back.
And now the Redmond giant declares the launch of an upgrade "We're pleased to announce a recent upgrade to adCenter Analytic," says Mel, adCenter Community Team.
Microsoft has given the adCenter Analytics a much asked for and awaited change of taking away the $5 adCenter registration fee. Furthermore, there are new reports and data handling features have been added as well to enable analysis of the traffic to a website effectively.

The following are the features added to the upgraded version of the adCenter Analytics:
New reports: Now you can get reports such as in-depth visitor tracking, treemap views (colour-coded snapshot graphics that allow you to quickly understand complex data), and campaign reporting.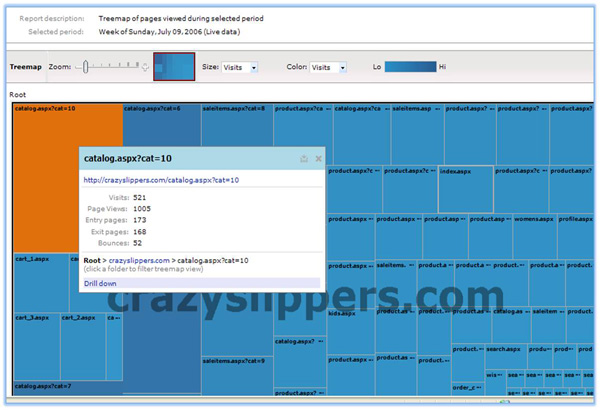 Summary report rollups: Use them to gain insights about ROI, visitor loyalty, conversions by referral, and campaign timeline view, which displays a color-coded timeline of multiple campaign performances.
Track marketing results beyond search ads: Analytics campaign performance reporting covers ROI, conversion rates, and revenue of banner, e-mail, and direct response marketing campaigns.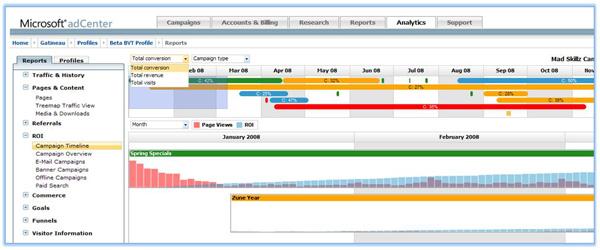 View and compare pay-per-click (PPC) campaign performance for multiple ad placement programs—not just adCenter. View performance for adCenter and third-party online advertising programs within a single reporting interface.
This new functionality is further enhanced by your ability to track and report on different segments by demographics.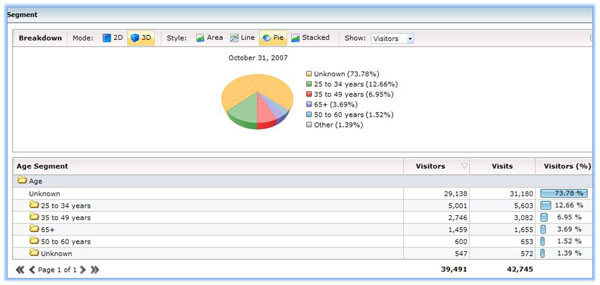 This would allow you to see the behavior of your visitors broken down by Age & Gender.
While these tools are quite slick in presenting a graphical metrics of an ad campaign, but do they also directly measure the ad campaign conversions, needs to be seen.
If you'd like to in Beta you'd need to be registered, which you can accomplish here. Further you might want to air your view about beta here.