A lot of members of WebmasterWorld are saying that that they have been invited to the Microsoft adCenter Desktop Beta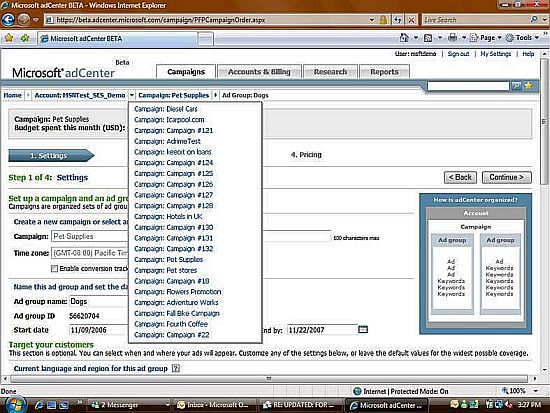 It has been annunciated by the adCenterRep that if any kind of help is needed with the Microsoft adCenter Desktop beta, then there is a community forum available for assistance. If you have been added to beta, then it is a wonderful place for you!
According to the official Microsoft adCenter Blog,
With the adCenter Desktop you can:
Quickly navigate through multiple accounts
Copy and paste keywords, negative keywords, match types and bid amounts from the adCenter Add-in for Excel into the Desktop application
Bulk edit multiple items at once (bid prices, destination URLs, ad group targeting, etc.) —within or across groups of items
Create text ads
Scan campaigns for editorial issues before uploading to adCenter
Receive alerts on performance changes
Upload changes to the adCenter user interface instantly with one click
Save full-text Search results to a 'favorites' tab in adCenter desktop for future use.
Forum discussion continues at WebmasterWorld