Having trouble reading this mail? View as a Webpage


ResellerClub presents HostingCon India (previously ResellerClub Hosting Summit) is back & it gives me great pleasure to invite you to join me at the India Edition of the World's Premier Event for the Hosting and Domains Industry – HostingCon
We're giving away an iPad to one lucky subscriber of PageTrafficBuzz. Use the coupon code PTB62 while registering!
Date: 12th & 13th December, 2014
Venue: Jamshed Bhabha Theatre, NCPA, Mumbai

Why You Should Be There:
For 2 years running, ResellerClub has done its best to create a melting pot where business meets fun and with more than 2000 attendees, ResellerClub presents HostingCon India is now widely considered as Asia's Largest B2B Conference for the Domains & Hosting industry.
Our partnership with the World's premier Hosting Conference – HostingCon now means you can expect an improved experience at the conference! Read on to find out what's new at ResellerClub Presents HostingCon India 2014!
Speaker Lineup:
Attend ResellerClub presents HostingCon India and gain insights from the best and the brightest of the Domains & Web Hosting Industry. Some speakers at this year's event include: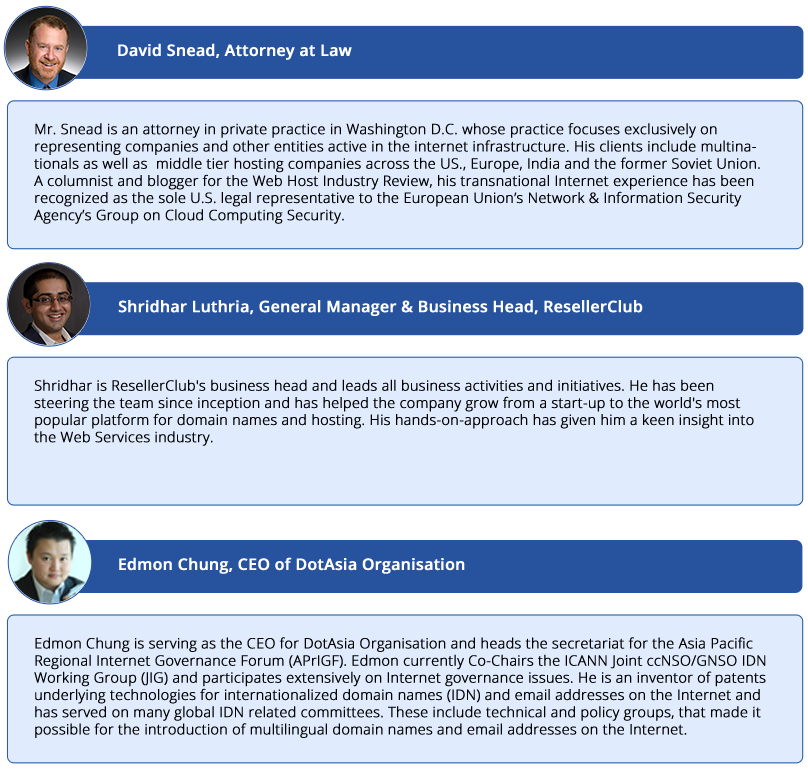 Partners that have already signed up!
You can now meet some of the biggest names in the business on our exhibition floor, such as
What Exhibitors say about last year's event:
What Attendees say about last year's event:
What are you waiting for? Signup now and get your pass to ResellerClub Presents HostingCon India 2014!

Stay tuned for exciting announcements and featured contests as we get closer to the event by following joining our Facebook Event.
I look forward to seeing you there!
Regards,
Bhavin Turakhia
Founder & CEO, ResellerClub

Unsubscribe Instructions:
If you do not wish to receive any further announcements from ResellerClub, please click here.