Google Blogoscoped is reporting that Google.ru is facing all kinds of problems with URLs in its result pages.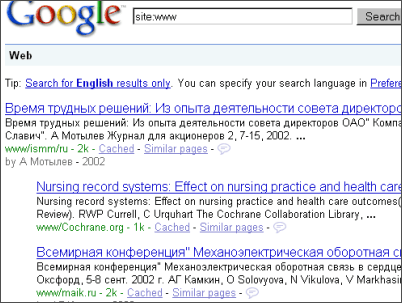 The Blog says:
"Maxim from Russia tells me that Google is having problems with URLs in search results. When you search Google.ru for site:www, you'll notice that in the SERPs, instead of www.something.com it will read www/something/com or similar. I'm not sure if this bug is restricted to that specific site search only; I was able to reproduce it with google.com and google.de too, though."
It is yet to be known whether this problem is restricted to Russia (Google.ru) or is spreading all over the Internet world!