Your information tracking and trapping needs could now be solved with FaveBot "Favorites Robot," as it monitors the Internet for a range of content, including events, blog entries, products, book releases, news articles, photos, podcasts, videos, events in your area and more.
In order to get started you would need to register, which is quite fast and easy as you only need to provide a user name and password. If you would want to track events as well then you'll need to add your location too.
Once you've signed up for an account, simply create a list of things you'd want to track. You can do that by going to the "Tracking List" tab and then clicking the "New Tracking" link. The link takes you to a query box where you get the option to choose from several different categories of information, including blogs, books, events, podcasts, videos, etc. And underneath the new tracking list there are some tips to help you get better results.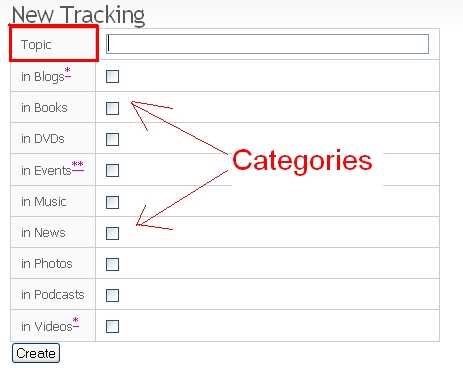 For example, if you want to track news & podcasts related to "Super Tuesday" You'd need to click the "New Tracking" link then enter the search terms "Super Tuesday" in the "Topic" field and then check the "in News" and "in Podcasts" checkboxes. Whatever the search engine finds is listed within the "Discoveries" tab as a loaded RSS feed with your keywords.
Moreover, you can filter your feeds by the kind of content you choose, you might even delete certain items that you wish to. Further, it's also easy to add the feed to various kinds of RSS feed readers or you can even get it by e-mail.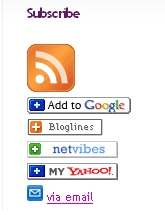 By now you might be asking what's the difference between any search engine and Favebot. Well, while the search engines get you the most relevant or authoritative sources for a given search term, Favebot brings you the most recent content matching your search terms. This can be considered similar to Google's News search results rather than search engine query results.
Moreover, FaveBot's blog, noted that "In November… I had to ban all blogger / blogspot blogs from FaveBot due to the high level of spam blogs (splogs). Google blog search seems to be doing a better job of filtering those splogs out so I've lifted the blogspot ban. I hope their spam filtering continues to improve." Pre-filters to detect splogs is always a good idea.
Apparently, there doesn't seem to be a way for you to know or choose which source you're tracking (Google, Yahoo!, YouTube or what?). All in all FaveBot is a convenient service to track online content.